On Cult, I am always on the lookout for some unique talent. This time its Art meets Fashion, an offbeat venture by Aarti Verma.
Art meets Fashion reveals its purpose with its name itself.  This new born label came into being in September 2010. 'Romance with art is a very old thing which with time started taking different shapes and forms' says Aarti. Not surprised at her talent, considering she has studied art at the JJ School of Arts.
From the collection Incredible India: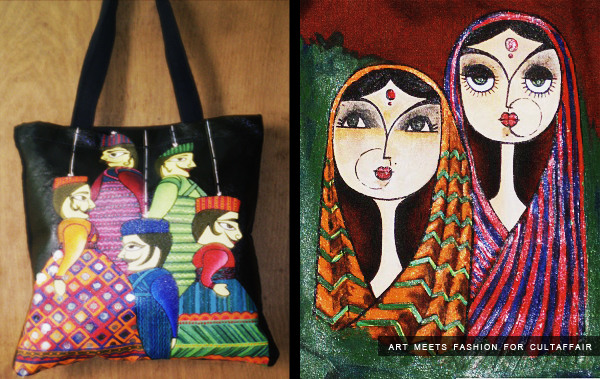 'Inspiration comes from anything. I don't like to follow the same style.' Experimentation is her key indulgence.
From the collection Tribal Inspiration: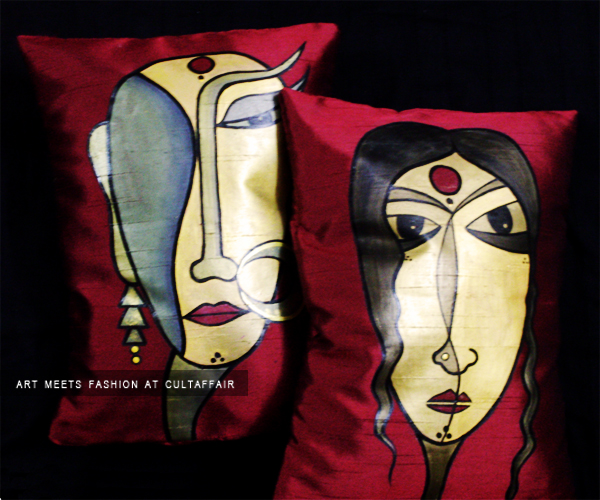 'My favourite subjects are tribal art, bold patterns, Indian art. I love fusing the western cut with the Indian intricacy.'
How different is it from an out there corporate job? 'Its quite different from a regular 9 to 5 job. The immense satisfaction and pleasure you get after every creation is something money can't buy.'
More from Tribal Inspiration: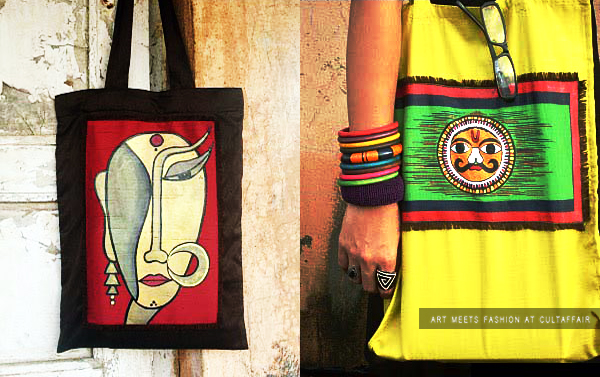 The biggies she admires are artists and designers (happen to be my personal favourites as well) – Sabyasachi Mukherji, Manish Arora, Raja Ravi Verma and Salvador Dali. The price range, fortunately, is more realistic varying from Rs.600 with minimal work on cotton canvas and up till Rs.3500 for silk.
Art meets Fashion products retail at Bliss, Mumbai and Chilli Billi, Bangalore. You can also place orders on the official blog or Facebook page.