Tête-à-Tête on Cult this time brings to you a celebrity of sorts. Happily Unmarried is an extremely popular brand which offers a variety of your ordinary household goods, but with a squeeze of lemon and dash of creative tadka.
Here is an exclusive interview one of the founders – Rajat Tuli!
The Happily Unmarried key chain: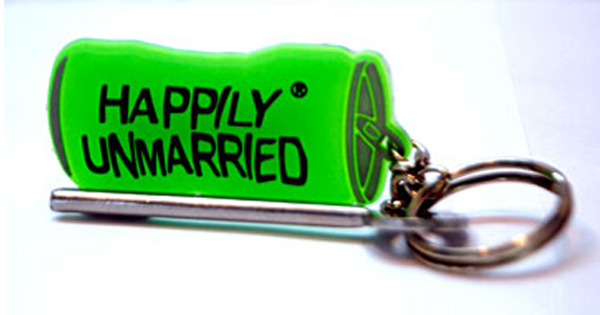 CA: How and when was Happily Unmarried conceived?
RT: Happily Unmarried started as a one-stop shop for young people living on their own. Based on our personal experiences we discovered that in this family oriented country of ours no one is targeting the young. We wanted to provide everything from basic services like property to fun gifts. Of course, we had no money, no clue on how to go about it and it was the time of the dot com burst.
The 'dil ki chabi' key holder: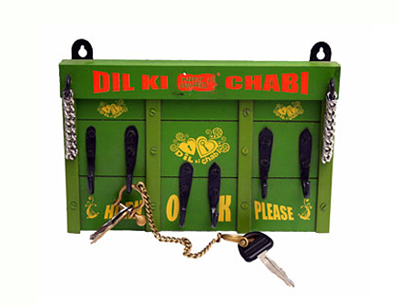 CA: I'm sure you get this a lot, but really, what's with the name?
RT: Happily Unmarried phase of life is the most fun, you have just started earning and have your own money to spend to live the way you want to. We wanted to capture that spirit of fun, and the minute we thought of the name we fell in love with it. Who would not want to buy a product which says Happily Unmarried!
CA: Most of your art work seems to be inspired by essentially Indian-esque scenes. How does this process work?
RT: Till we started their were very few references of India humour in products. Our whole idea was to come up with stuff which Indians could identify and laugh at.  Now we keep thinking of ideas and products and  ask ourselves but how do we make this more desi.We do kill a lot of product ideas which may be funny but lack the connect.
The famous 'cheeni' mugs: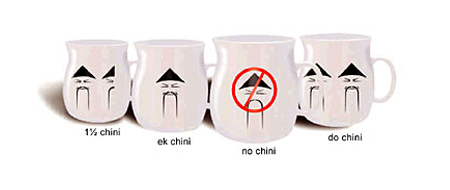 CA: Define HU in three words.
RT: Quirky, funny and desi.
CA: For young people who are planning on their own start ups, what would be your advice?
RT: Don't look for funding right away. Don't start it alone. Don't do it just to prove a point. Back yourself to death. Make sure you enjoy doing it, because you will be spending a lot of hours doing it.
CA: In all the products you have created till now, which one is your absolute favourite piece?
RT: I like them all, the current favourite is the Jimmy Jimmy poster.
The Jimmy Jimmy poster: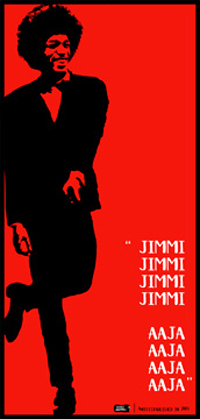 If you are drooling, then here is what you need to know : the products are very reasonably priced. HU retails across more than 17 cities including Delhi, Kolkatta, Mumbai, Jaipur and Pune. You can also place an order online on their
official website
and find out if your city is listed as one of their retail outlets.