All set to be organised for the coming year, I decided to venture out hunting for a classic year planner. I had almost lost hope to the monotony of the blacks and browns when I stumbled upon this drool worthy planner – The India Circus 2011.
Themed throughout with kitschy pop art inspired by India and all things oh-so Indian, this 2011 planner is priced at Rs 350.
Here are few pictures from within the book: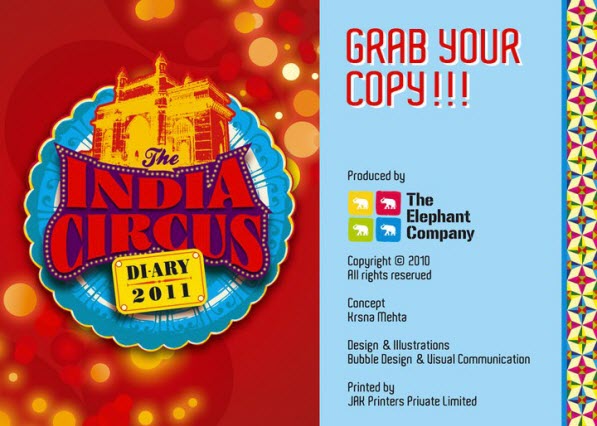 The visuals and illustrations have been designed by Bubble Design & Visual Communication, Mumbai.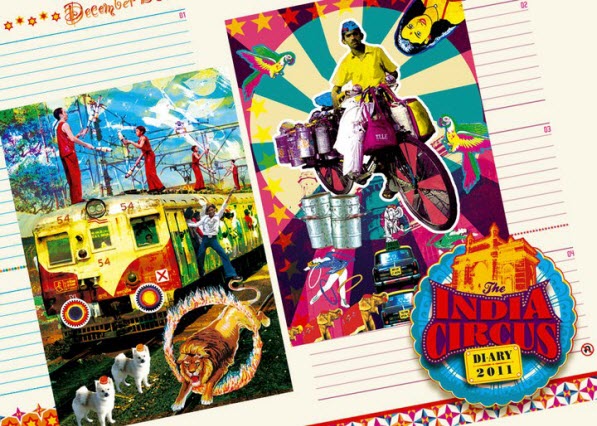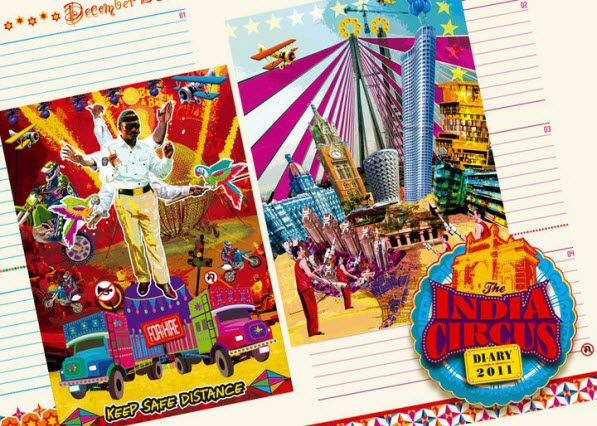 This book also gave me a great idea for few articles here on Cult. Won't reveal too much, though its worth spilling few beans. Photoshop, everyday street photographs, crazy products? Lets see where this goes.
Hope you love this planner and its theme as much as I do.
Link: Bubble Design,